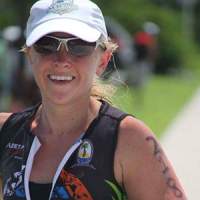 Heather Jordan, 2:20 - Half Marathon
Where are you from?
Rochester Hills, MI
Current PR:
Full Marathon - 3:42:10
Number of marathons:
9 (3 were part of Ironman)
Favorite marathon:
Celebration
Personal goals:
Qualify for Boston, eventually…I have some work to do.
Why do you run?
For my sanity and the safety and the safety of those who have to deal with me.
Why should someone run in your pace group?
So I don't have to run alone!
Do you have any tips for runners about to join your group?
Have fun and enjoy the experience.
Share one quotation that you like:
The voice inside your head that says you can't do this is a liar.