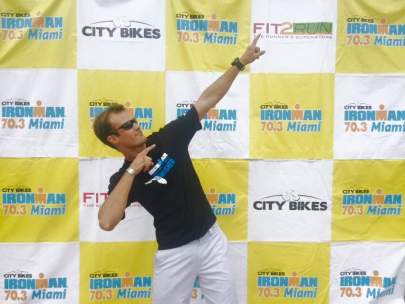 Kurt Barnhill, Half Marathon - 1:30
Where are you from?
I was born and raised in Gainesville, FL and now live in Palm City, FL.
What is your current PR?
Currently I hold a ½ marathon PR of a 1:22:12 and a marathon PR of a 2:57:30 at the Boston Marathon.
Why do you run?
I run to explore, socialize, challenge myself and most importantly I run to feel free! It is a way for me to zone out and feel refreshed :)
Why should someone run in your pace group?
Because we will all work together to achieve a 1:30 pace goal! I want to encourage and bring out the inner grit in my pace group to push themselves to limits they have never seen and break new ground.
Do you have any tips for runners about to join your group?
Be prepared for a lot of motivational words, yelling, cheering, and possible tough spots where you have to dig deep.
Share one quote that you like.
"Keep running the race that is set before you with endurance"
-Hebrews 12:1