Council on Aging of Martin County, The Kane Center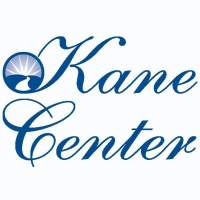 Since 1974, the non-profit Council on Aging of Martin County has provided professional, compassionate care to seniors throughout our community. We are the county's longest serving senior services agency and most comprehensive resource for elders, their families and caregivers.
The Council's services are available to the 53,000 seniors who reside in Martin County, Florida, with most services also available to seniors throughout the Treasure Coast.
While we celebrate our history, we have expanded our outreach and services at the Charles and Rae Kane Center. This premier multi-generational facility welcomes the entire community to its campus for everything from life enhancement classes to concerts, clubs and wellness programs. The Kane Center is more than a senior center: It is a life center, designed to help those 55 and better enjoy life to the fullest, and to live well, at any age!
Web: www.kanecenter.org
Facebook: Kane Center
Tax ID: 52-1007762