Nala's New Life Rescue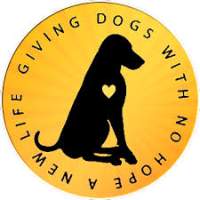 Nala's New Life Rescue is a non-profit animal rescue organization based in Palm City, Florida, that is dedicated to rescuing companion animals including dogs, cats and horses who have been abused, forgotten, rejected or abandoned.
Nala's is a true no-kill rescue. We specialize in saving unwanted dogs who have run out of time at local shelters or are otherwise in desperate situations. We step in to save them when no one else will, and give these precious animals a second chance at life. Once rescued, our animals receive full veterinary care and necessary vaccinations, are spayed/neutered and microchipped. Nala's then works tirelessly to find suitable foster or forever homes for our pups once they are ready.
For more information about Nala's please visit our website or follow us on facebook.
Web: www.nalasrescue.org
Facebook: Nala's New Life Rescue
Tax ID: 26-2312990