2019 Finisher Medal - First in the Seaside Series!
Where can you see thousands of stars in broad daylight? At the finish line of the Marathon of the Treasure Coast! The 2019 Finisher Medal feature a brightly colored collection of starfish to honor our coastal sea life.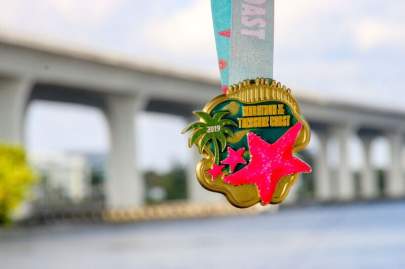 Stars always shine brighter at the beach - so our starfish glow in the dark!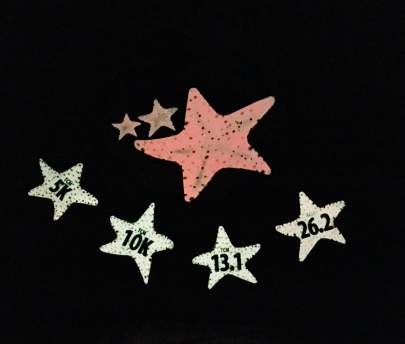 Your medal also contains a beautiful palm tree, because what is Florida without palm trees? But this one will also come in handy as a bottle opener.
Whether you tackle the Boston-Qualifying Full Marathon, Half Marathon, or any leg of the Relay, everyone gets a bridge at our race. And now you get to take one home with you too sitting right on top of your medal.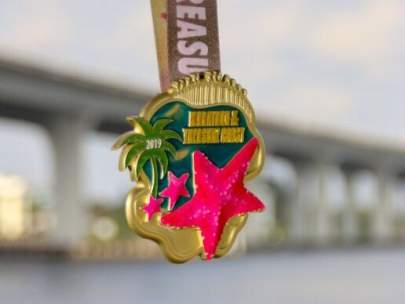 The Full Marathon medal has a gold lanyard and the Half Marathon medal has an aqua lanyard. Both contain a collection of pink starfish.
If you take on the Treasure Coast Challenge, you can earn additional glow in the dark starfish for the challenge distances, 5K, 10K, 13.1 or 26.2. Register today and be a star!