ARC of Martin County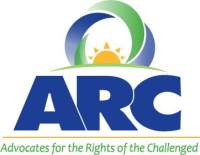 ARC of Martin County is a 501(c)(3) non-for-profit organization dedicated to empowering children and adults with developmental disabilities to achieve their fullest potential through residential, vocational, educational, behavioral and other healthcare services.
Our goal is to provide supports, assistance, and training that will enhance the abilities for children and adults with disabilities to thrive each day. But, even more importantly, the ARC prepares individuals with disabilities to overcome any obstacles they may face throughout their life. Obstacles that may challenge them mentally, physically, socially and/or culturally from achieving their fullest potential.
Web: www.ARCMC.org
Facebook: ARC of Martin County
Tax ID: 59-6153484