Expo Overview
Become part of the Marathon of the Treasure Coast experience! Showcase your business, organization, or products in an energy-filled environment to thousands of attendees at this all-day Expo event!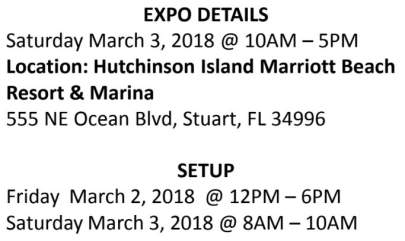 Anyone with a product or service that fits the theme of the Marathon of the Treasure Coast and the Rock and Run party is invited to participate.
Health Care Providers
Sports Medicine Professionals
Nutritionists
Wellness Products & Service Providers
Sports & Fitness Merchandise Equipment
Musicians and entertainers
Would you like to participate in the Expo? Please contact Edgar Perkins at Fleet Feet Stuart.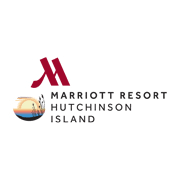 The Fitness Expo provides great exposure for Silver, Gold, Platinum sponsors, Executive and Signature level sponsors to be front and center and meet and greet the runners and race enthusiasts. The Fitness Expo enjoys a high attendance of more than 1,000 visitors on Saturday from 10 am to 5 pm at the beautiful Marriott Hutchinson Island Beach Resort and Marina, our host hotel.
Sponsors and vendors will have informative displays that you will enjoy viewing. Meet athletes from around the country and the world. Talk to experts in the sports world. Don't miss it!
Race Packet Pick-up, Great Vendors and Sponsors, Entertainment, Purchase tickets for pre-race party and pasta dinner.