2020 Finisher Medal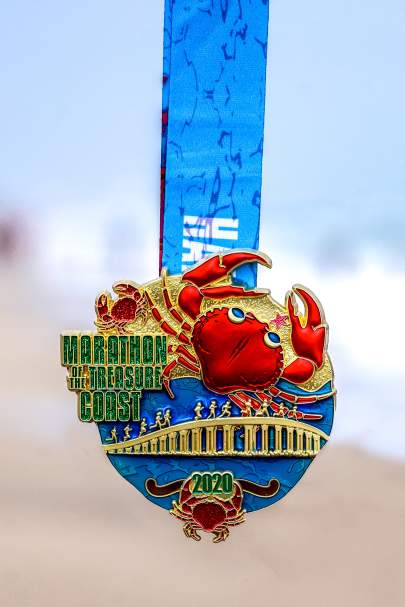 Where can you see thousands of crabs in broad daylight in the spring? At the finish line of the Marathon of the Treasure Coast! The 2020 Finisher Medal features bright red crabs in our continuing Seaside Series.
Your medal also contains one of the beautiful bridges from the Route. But this medal also comes in handy as a bottle opener. What?!
If you take on the Treasure Coast Challenge, you can earn additional crab pins for the challenge distances of 5K, 10K, 13.1 or 26.2.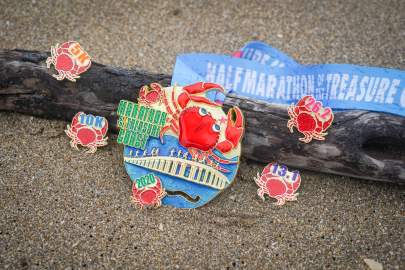 Whether you tackle the Boston-Qualifying Full Marathon, Half Marathon, or any leg of the Relay, everyone takes home this amazing medal.
The Full Marathon medal has a orange lanyard and the Half Marathon medal has a blue lanyard. Both contain a collection of red crabs.
Our Seaside Series! You can still earn your 2019 medal to complete the collection!