Martin County Healthy Start Coalition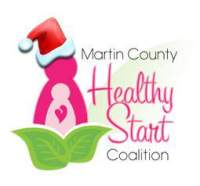 Martin County Healthy Start Coalition is a non-profit 501(c)3 that offers support and education to pregnant women and infants. All of our services are confidential, offered free of charge, and are not based on income.
Martin County's Healthy Start Coalition opened its doors in February, 1993.
The Martin County Healthy Start Coalition continues to grow with the opening of the Prenatal Outreach Center in July of 2007. The Prenatal Outreach Center is located in Port Salerno and has helped over 1,500 women in Martin County access prenatal care to date.
Healthy Start was born in 1991 when the Governor and First Lady convened a group of community leaders and challenged them to build local coalitions to reduce Florida's alarmingly high infant mortality rate.
Healthy Start builds on Governor Chiles' experience as chairman of the National Commission to Prevent Infant Mortality and helps at- risk mothers receive the care they need for a healthy pregnancy and baby.
Governor Lawton Chiles believed every child deserved a healthy start in life and worked with communities to build strong local coalitions to provide high-quality
prenatal care for mothers and health care for children. Only together can we improve outcomes for women and babies. We invite you to be a force for change in improving the health and well-being of our families.
Facebook: Martin County Healthy Start Coalition
Tax ID: 65-0359999