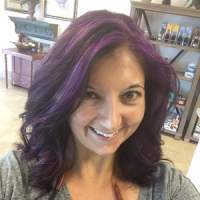 Michele Williams, 2:45 - Half Marathon
Where are you from?
I am originally from the Bronx, New York and have also lived in Pennsylvania, but relocated to Port Saint Lucie in 2007. I now reside in St. Lucie West.
Current P.R.
My best half marathon time was 2 hours and 11 minutes.
Number of marathons?
Two full marathons and seven half marathons.
Favorite marathon:
Space Coast Marathon
Hobbies:
Photography, reading
Personal goals:
To inspire others and help them on their health and wellness journey.
Why do you run?
I run to completely de-stress myself. It helps me to deal with everyday stresses plus it's a great way to get together with friends.
Why should someone run in your pace group?
Someone should run in my pace group because I like to keep it fun and have lots of energy. I try to keep everyone pumped up until the very end of the race. Plus,sometimes I sing sounds out loud.
Do you have any tips for runners about to join your group?
Just make sure to be hydrated and ready for the heat.
Share one quotation that you like.
"Your only competition is you!"